HENGLI SPECIALTY MODULAR SIGNAGE
I was tasked with designing modular signage for Hengli America at their Bolingbrook facility. These signs are composed of various magnetic components that allow for the contained information to be changed, added to, and modified over time. 
The signs are broken up into multiple magnetic components: a magnetic receptive backer composed of
"Switch It" Magnetic Frames
which house the rest of the components, a background layer printed on magnetic receptive print media, and the rest of the components printed on 1/8" acrylic with magnetic material attached.
DEVELOPMENT HISTORY TIMELINE
The timeline for this project is meant to showcase the history of Hengli and its development as a company narrated via placards detailing their various milestones, as well as the many companies they are partnered with. Most of the placards also contain a photo associated with the specified milestone, but is a separate piece in case new information is added and the photo may need to move to the other side of the placard. The sign measures at 207" x 55", allowing for a striking display that can be easily seen from a distance.
This map details Hengli's vast global network, as well as statistical accomplishments of the company. Given the company expands into other countries, the map can reflect said expansion with more blue magnetic map pieces that can be added to the pre-existing map, as well as new placards with the location name and photo. The sign measures at 108" x 54", and is also complimented with a glass trophy case where various awards can be placed, developing an iconic presentation in the reception area.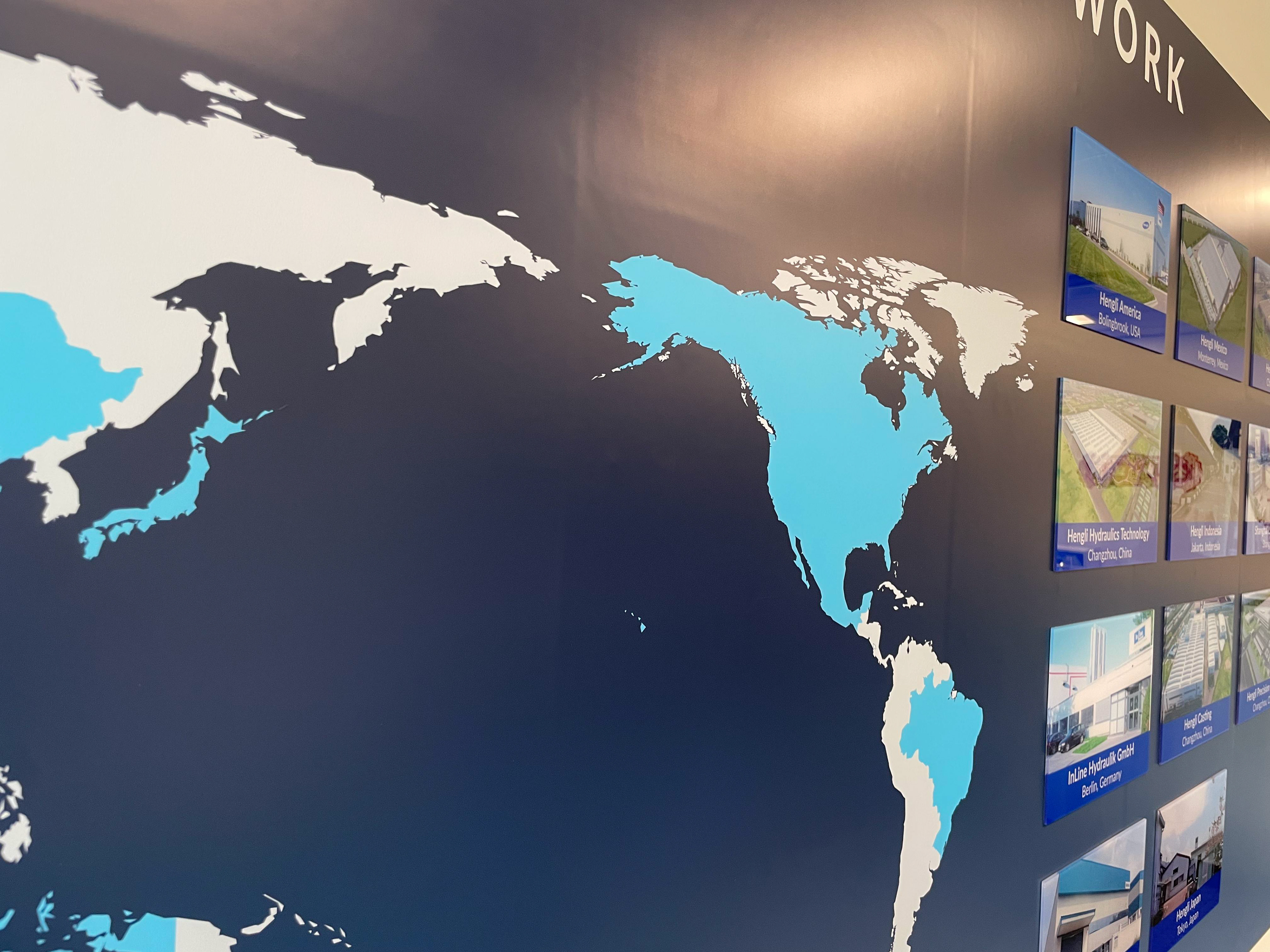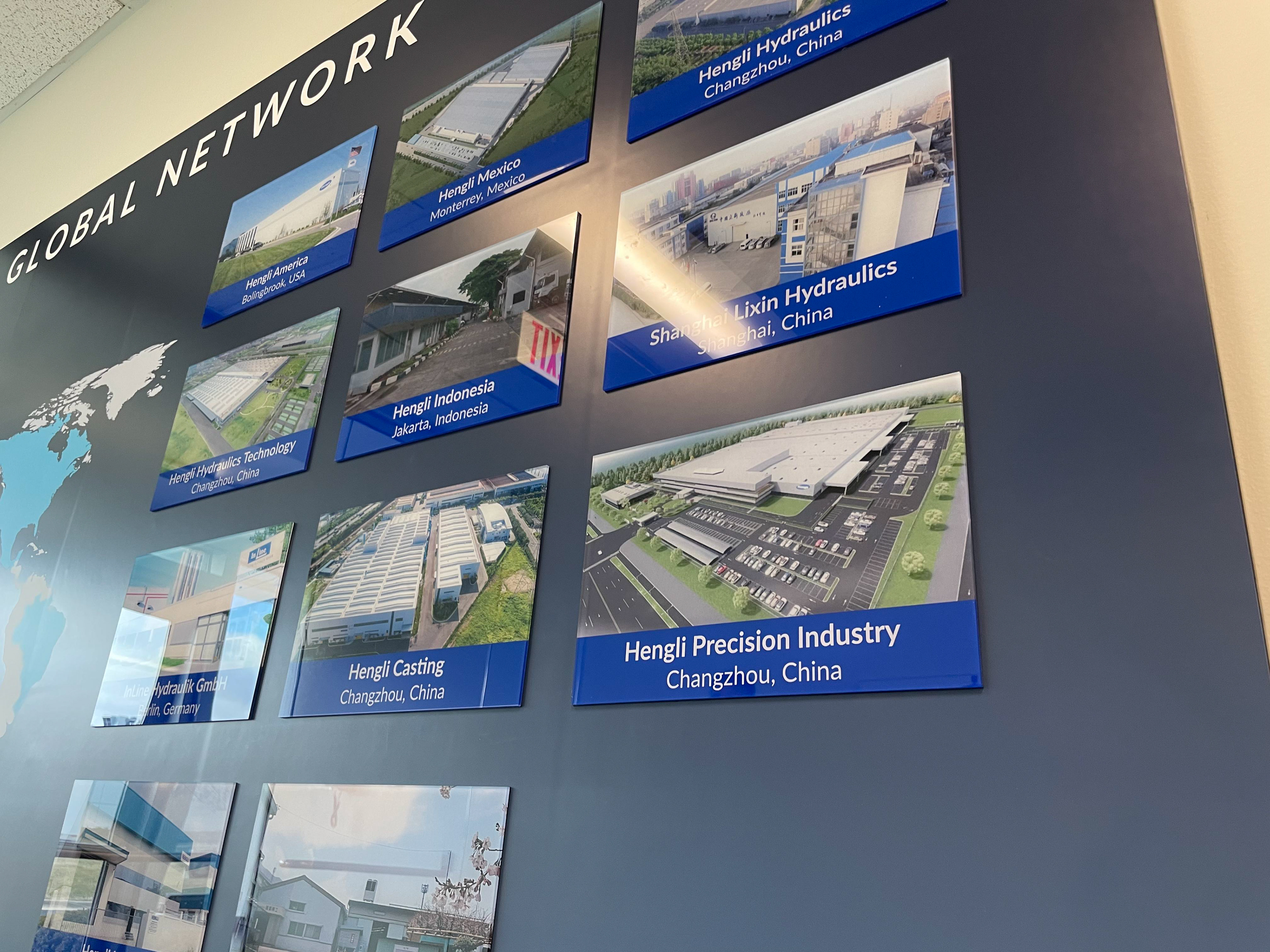 In addition to the two magnetic signs, I also aided in the design of a dry erase wall map for the company's conference room. The political maps of Canada, The United States, and Mexico were designed with typography to match the brand language of the magnetic signs, and were installed as decal graphics. The wall was then bound by trim rails to where epoxy was applied directly on the wall, allowing for dry erase writing capabilities without the need for a separate board.